Loansmart went above and beyond to help me and were very friendly and helpful. A weight has been lifted off my shoulders and it's life changing, I cannot thank them enough."

- Teresa
Do you have more than one loan?
Feeling overwhelmed by credit card debt?
Are you looking for solutions to reduce your lending costs?
Finding it hard to keep track of so many repayments?
Would you like to pay down debt with lower payments?
Loan consolidation is a great way to make repayments more affordable and reduce costs. Loansmart can help you simplify your finances and save money. Since 2008 we've helped Kiwis obtain smarter loans – faster, and are trusted to provide consolidation loans solutions. 
Our online application process is quick and easy. Loan terms range from 6 months to 7 years, and interest rates start at just 9.95%*.
*Subject to responsible lending checks and lending criteria.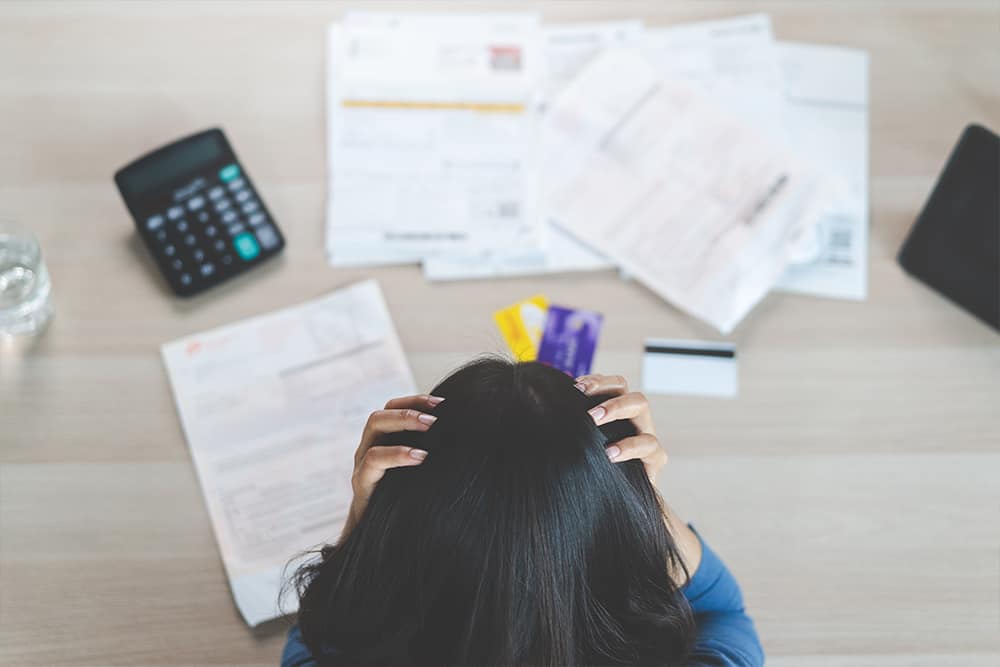 What Is A Debt Consolidation Loan?
A personal loan that combines all existing debts into one, easy-to-manage loan. Keeping track of multiple loan payments can make it easy to miss a payment and rack up fees. Tracking all the different interest rates, fees and loan balances can also be a headache. Consolidating current debts into a single loan simplifies your finances and sets you up for repayment success.
How Do Debt Consolidation Loans Work?
With loan consolidation all your pre-existing debts are paid off in full and simplified into one loan with one repayment. This can help you pay your debt off faster and reduce financial stress. We even time your loan payments with the day you get paid so you're less likely to miss your repayments.
If you are looking to repay other debts and have just one loan with one repayment our team would love to hear from you. It's helpful if you know roughly how much you owe on your debts so you can let your Personal Loan Consultant know right away.
Make sure you're not paying more than you need too. Try our Personal Loan Calculator to work out how much you could potentially save .
What Kind Of Debt Can Be Consolidated?
We can consolidate almost all forms of debt, some of the most common are:
Who qualifies for debt consolidation?
Anyone can apply for a debt consolidation loan (it's online & free) you just need to be 18 or older.
If you are not a permanent NZ resident or citizen we can still help, but your loan period cannot be longer than the length of your visa expiry. Loan approvals will depend on whether or not you meet our credit criteria.
Responsible lending criteria must be followed by lenders when assessing loan applications. Borrowers should be able to afford their repayments comfortably. Your income is compared to your expenses to determine affordability. You will need enough discretionary income to cover your loan repayments.
The friendly team at Loansmart can assess your application quickly and securely online for free.
What are the types of debt consolidation loans?
A consolidated loan is a type of personal loan, but it is used to repay existing debt. There are two loan options.
Unsecured Debt Consolidation Loans
An asset is not required as a form of security for unsecured loans. You don't need a house, car, or any other asset for an unsecured loan approval. We can potentially arrange loans of up to $50,000 without collateral.
Secured Debt Consolidation Loans
A secured loan is backed by an asset such as a home or vehicle. This helps protect the lender & gives them more confidence to approve larger loans or loans where the financial situation is a bit "messy".
The lender is more protected because if you cannot make your payment, the lender may sell the asset you offered as security and use that money to pay the loan. There is always a long warning process before action is taken.
The interest rate on a secured loan is typically lower because there is less risk for the lender.
Can you get a consolidation loan if you have bad credit?
We believe everyone deserves a second chance, that's why bad credit isn't a dead end for us. We take the time to get to know your personal circumstances and current financial situation before we make a loan decision. Learn more about our bad credit debt consolidation loans.
How to compare debt consolidation loans
Loan features vary between lenders. Choose a low cost lender that offers competitive rates and makes your repayments more affordable. The interest rate on a consolidation loan shouldn't exceed the average of your existing loans. Ideally, it should be less.
But that isn't the only factor! It's common for debts to have a weekly or monthly administration fee charged. If you have lots of loans these fees can add up and be a massive waste.
At Loansmart we look at your entire lending situation, to try and find a better deal for you. If you're concerned you may be paying too much on your current loans, apply for a Debt Consolidation Loan online or talk to us today on 0800 255 155.
We strive to help you achieve your goals more affordably.
Don't Pay More Than You Need
Loansmart has been helping New Zealanders with their Debt Consolidation needs since 2008. Our clients love what we do, and we love helping them too.
Get a Debt Consolidation repayment plan that works for you
Set yourself up for repayment success, not failure!
With only one payment to make each time that you're paid, budgeting is easier and you can save on fees and interest rates.
Take control of your debt with one easy payment
Pay off all overdue bills
Lower your fees and interest rates
Pros and Cons of Debt Consolidation Loans
Taking out a loan is an important financial decision. Before you apply for loan approval, it's important to know the pros and cons.
Monthly payments are more affordable 
You can pay less interest 
You can save on late fees 
You only need to keep track of one loan 
All your existing debts are repaid 
You can improve your credit rating by paying off other loans and making your repayments on time
You have a clear finish line with an exact deadline for becoming debt-free. That can motivate you to keep up with your payments.
You may incur early repayment fees when repaying existing loans 
You will incur an establishment fee/application fees
You may be tempted to use the loan for something else instead of paying off your existing debts. Unless of course you choose a lender that settles them for you. 
You will require another credit check that may impact your credit score in the short term  
If you don't retire your credit cards, the balance will return to zero, so you may be tempted to use them again.
Debt Consolidation Loan FAQs
Don't pay more than you need to and get all your options upfront, so you can make the best decision for you. Talk to a team that works hard to provide better lending solutions.
Give us a call or fill in an application form for free. In just 10 minutes and with a few quick questions our friendly team can give you a good indication of how much you could save. Applying for a Debt Consolidation Loan online is a simple process.
To provide you with the best lending experience we
Get a fairer deal, faster from a team that cares
Are you concerned about your financial situation?
It costs nothing to give us a call. In around 10 minutes you'll have a good idea of your debt consolidation options and what we can achieve for you. Talk with a team that genuinely cares and works hard to:
Get your loan approved faster
Provide you with more options
Find you a great deal
Save On Fees & Interest Rates
Don't Pay More Than You Need To. Save On Fees & Interest Rates.
We Can Show You How.
Get the complete package from a team that genuinely cares, and works hard to provide better loan options for you. Get Loansmart!