Tiny Homes have become increasingly more popular, especially given traditional home ownership has become unaffordable for most first time buyers.
These small and typically transportable spaces are design marvels that pack a lot into a limited space, so they aren't just for minimalists! For a fraction of the cost of a house deposit in Auckland, you can create the perfect home.
Loansmart specialises in Tiny Home Loans, so you can count on us to help you get your finance sorted, faster.
Tiny homes aren't just the perfect solution to rising rent and house prices, they are also great for:
Getting the teenager out of the house
Creating a relaxing yoga studio
Moving your office outside
Starting your own AirBnB or B&B
Getting your first investment property (they make a perfect rental space!)
Whatever your small space needs, we can finance it with a Tiny Home Loan from Loansmart.
There are two types of tiny homes – portable and fixed.
If your tiny home is under 30 square meters, and is
portable,
complies with height and dimension requirements,
weighs less than 3500 tonne and
meets with NZ's roadworthy guidelines , it's likely you won't need a building consent.
It also can't be plumbed or wired, so it's like a bigger caravan. Keeping within house building codes saves considerable time and money.
Having your own house on wheels also provides the added benefit of being able to take it with you.
You don't have to worry about having to find a property to rent, which is getting harder and harder these days.
Nor do you have to give notice, or enter into long term lease agreements.
You'll have the added security and peace-of-mind of having a roof over your head, pretty much wherever you choose to live.
Better still, you don't have to pay rent! Use your money to pay off your own home, instead of someone else's!
Tiny home loans provide a great option for house hopefuls, and Loansmart wants to help you make your dream a reality faster. A tiny home loan is a type of personal loan.  You can apply for an unsecured loan up to $30,000.  Loansmart specialises Fast Loans and Same Day Loans. So if you need cash now, we make it easy. 
How Can I Apply for a Tiny Home Loan?
Simply apply for a loan online by filling out our tiny home loan online application (it only takes 2-minute) or give us a call on 0800 255 155. Once you apply for your loan we work hard to get it approved within 1-2 hours. In most cases you'll receive payout the same day.
At Loansmart we focus on meeting your needs, without making you jump through hoops!
Tiny Home loans are a type of personal loan. You can borrow up to $30,000 for unsecured loans and up to $100,000 for secured loans. Plus, our tiny home finance rates start from as low as 8.95%*.
Loansmart provides lots of loan options for most borrowers. Building your new home (or extra space) should be exciting, so you shouldn't be stressing about how you'll finance it. Loansmart offers bank alternative financing options so you can get your tiny house underway as soon as possible. Our Tiny Home Finance Loans are tailored to individual circumstances – so if the bank said no, don't worry, we're a lot more flexible. Loansmart also offers bad credit loans at lower interest rates than many other lenders.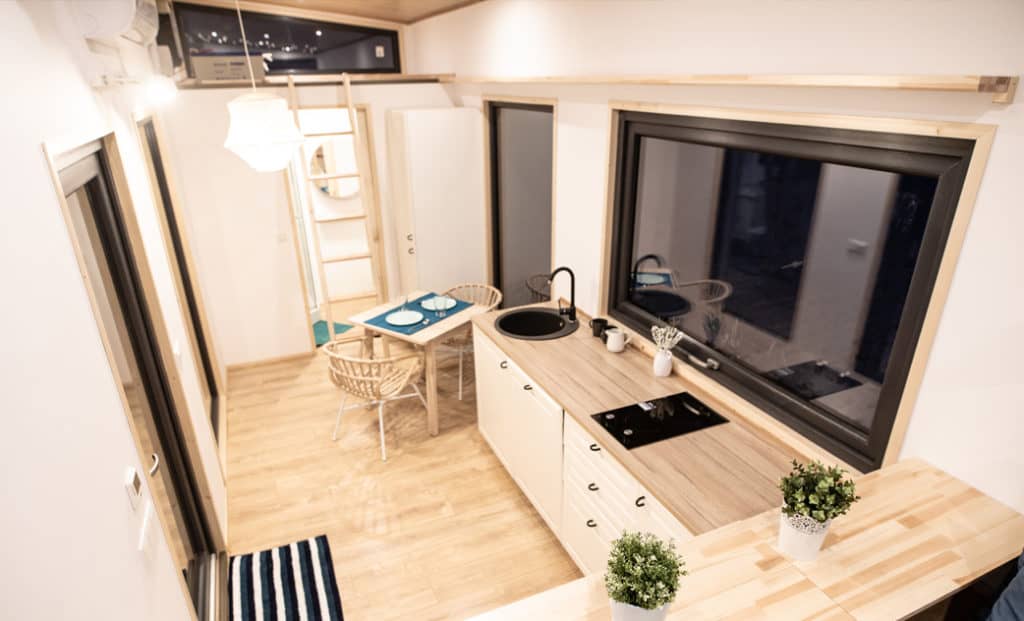 Once you've got your tiny home loan approved, the next step is planning your dream design. You can choose from preconstructed plans, or you can design your own.
Check out the 50+ designs from Steel Frame Solutions. Steel Frame Solutions provides easy-to-assemble steel frames for tiny homes and are NZ's number one choice for framing steel homes.
Because they are constructed from light gauge steel, they are up to 70% lighter than timber, you can get more out of your fit-out and design.
Being inorganic, steel framing actually inhibits the growth of mold, and promotes a healthier, more comfortable living environment.
No toxic chemicals
No mould
No rot
No termites
No gases & vapours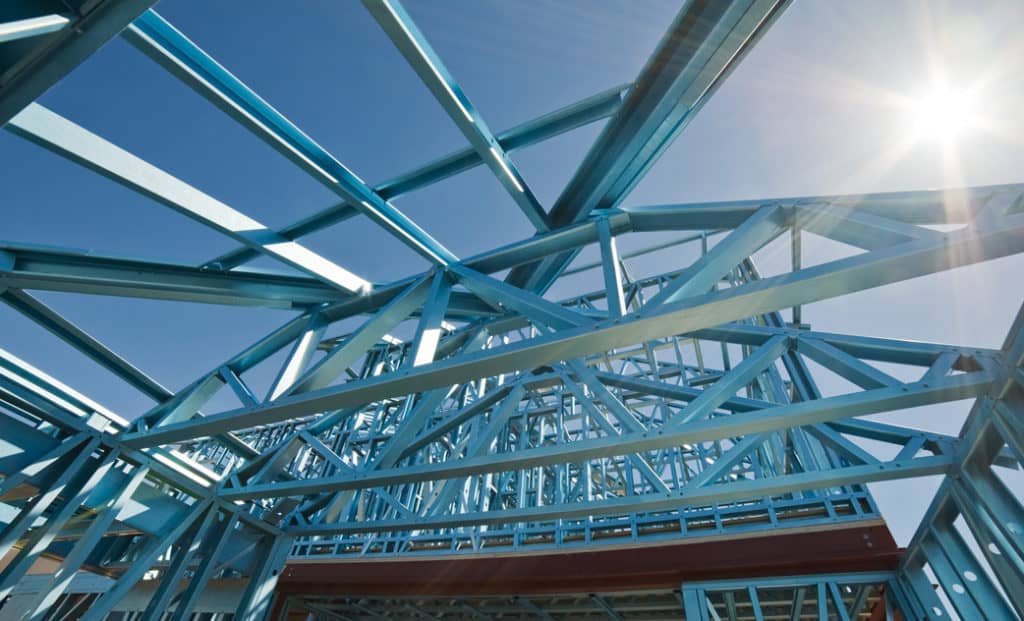 Steel also provides many other benefits like:
Not as much house movement. This means cladding and gib is less likely to crack; a vital consideration for portable tiny homes!
No shrinking, splitting, creeping
No bowing, bending, warping, twisting or movement
Non combustible
What's more, steel is an environmentally friendly choice as it is one of the most widely recycled materials in the world. You only need a few recycled cars to frame your home, as opposed to countless trees!
Once you find a design you like, within 72 hours the frame for your house can be ready to go. You can set it up yourself on a trailer, or you can pay for it to be set up for you. Then you can complete the fit out yourself, or hire a builder to do it for you.
Alternately, you can engage the services of a company that handles everything for you including the fit out.
Tiny Homes are a passion for so many people, and better still they are a dream that is still within reach for most. Tiny Homes are affordable, practical and beautiful. With the right choice of materials they can be cleaner, greener and stronger too.
Make your tiny home dream a reality, fast! Apply for a tiny home loan from Loansmart today.