What You Can Do When You Have Too Many Bills
Are you dealing with a few too many bills? If you find yourself constantly playing catch-up, it may be time to consider one of our debt consolidation loans.
Consolidating your debts means taking out a single loan to pay off several other debts. There are many benefits to rolling multiple debts into a single personal loan. Doing so affords you a single, easy instalment to look after, spaced out in a simple fixed-term loan. Debt consolidation allows you to get rid of credit, stow away cards that seem to have no end date, and pay off other loans and obligations you may have.
Most often, the overall repayment amount ends up being reduced. Sorting your finances this way allows you to take control of your budget with an interest rate that is, in many cases, lower than what you are currently paying.
Personal loans are for more than just debt consolidation
Loansmart's personal loan options can be used for much more than debt consolidation. We can also meet a variety of other needs, including:
Helping you through the COVID-19 lockdown
Movers and bonds when moving to a new house
A new car, motorcycle, scooter, or other form of personal transport
Home improvements and DIY jobs around the home
Holiday, honeymoon, or wedding expenses
Emergency expenses like dental or veterinary bills
Education for better employment opportunities
Funeral expenses, when you need to contribute
None of our business finance…
Our online loan application makes it easy! You can complete it in 5 minutes and be on your way.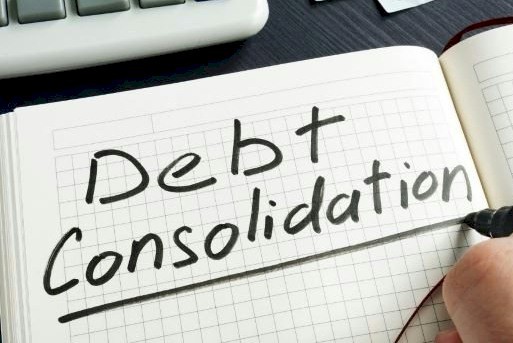 Are you eligible for a Loansmart personal loan?
In order to qualify for a personal loan from Loansmart, you only need to meet the following criteria:
Be 18 years old or older
Be an NZ resident (citizen or legal permanent resident)
Be earning an income, employed, or self-employed
Apply for your debt consolidation loan today!
If you meet the above qualifications, all you need to do is click on the button below and fill out our online application. We'll be in touch shortly so that you can provide any required documents, such as payslips and identification. From there, all you need to do is accept the contract we'll provide with rates and fees and you'll have the funds in your account usually in less than 24 hours!
Applying online is easy. See what makes Loansmart the best choice to consolidate loans NZ wide! You could have your funds in your account in as little as a few hours. Roll your debts into the past. Apply today and get started on your debt consolidation journey.