How You Can Upgrade Your Wheels with a Loansmart Car Loan
At some point, your current set of wheels no longer makes the grade. Perhaps your family has outgrown your little sedan, or your long commute to work has simply put too many kilometres on the odometer. Whatever the reason, we all need to upgrade a vehicle from time to time, and that's not an easy expense to budget for. Fortunately, Loansmart offers car loans with competitive rates and flexible terms!
Whatever type of transport you need, our vehicle finance application process is quick and easy. You can apply online right now—it only takes 5 minutes! Our 100% online loan application can be submitted via any device, any time, any day of the week. Once your loan is approved, we'll transfer funds the same business day to your account! In no time at all, you could find yourself behind the steering wheel of your new set of wheels. Here's what you need to know to get started.
How you can apply for a Loansmart car loan
In order to qualify for a car loan from Loansmart, you need only meet a few simple criteria:
You must be 18 years old or older.
You must be a New Zealand citizen or legal permanent resident.
You must be either employed or self-employed, and earning a regular wage.
Once you have verified that meet all the criteria for your loan, you can begin the application process! It's simple—just complete the steps below:
Provide any required documents such as payslips and identification!
Accept the contract provided!
Keep an eye out for your funds in your account, typically within 24 hours of your contract acceptance!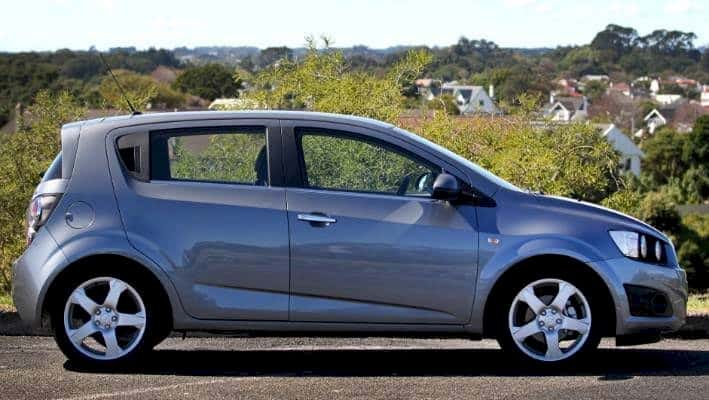 Frequently asked car loan questions
1. Does Loansmart offer vehicle finance through private sales?
Yes, we can finance vehicles bought privately, through Trademe, vehicle tender, auction, or from a reputable vehicle dealer.
2. What if I have a poor credit rating or defaults?
We can normally assist if we know the circumstances. In most cases, we can still help, though we may require additional security. If you do not have the security required, we may need to add a guarantor to the loan. The guarantor will be responsible for the loan if you are unable to pay.
3. Does Loansmart offer car loan pre-approval?
Definitely! We thoroughly recommend getting pre-approved prior to purchasing your next vehicle. All pre-approvals last for 30 days, giving you plenty of time to track down that bargain.
4. Who will see my application?
We treat your application confidentially. The only people who will see your application are Loansmart and any finance company that we send it to. All applications that do not proceed are securely destroyed.
5. Is no-deposit vehicle finance available?
We can often assist homeowners who wish to receive their car loan without a deposit. If you do not own your own home but have an excellent credit rating, we can normally get you an approval with a very low deposit. In some cases, we can avoid the deposit requirements by using additional security such as another vehicle.
6. Is Loansmart a car dealer?
No! We're an independent financial services company. We have no association or financial interest in any motor vehicle dealers.
7. Do I need vehicle insurance for my loan security?
Yes, you need to have full insurance on the vehicle, as it is security for your loan. We can help arrange insurance for you if necessary.
8. I can't find the answer to my vehicle finance query!
No worries! Just give us a call at 0800 255 155.
Your new ride awaits!
With Loansmart, you can enjoy the fastest and easiest online loan application NZ has to offer, putting you behind the wheel of your dream car in no time! Click below to apply for your Loansmart car loan today!