Just 2 More Sleeps
Whilst your little ones can't wait for Christmas, it might be causing you some considerable stress.
How to reduce Christmas stress
"It's the most wonderful time of the year," but also a time when stress levels soar. We have put together some top tips to stop stress in its tracks and make the season of goodwill more enjoyable.
While Christmas is known as "the season to be jolly," it can be a significant source of stress, pressure, and conflict for many of us. Some people can feel overwhelmed by the excess, expectations, and exchange and become depressed during the holidays.
A lack of time and money, credit card debt, and the pressure of gift giving can often contribute to stress during the holiday season.
Most of us are aware of the adverse effects that stress can have on our body. It can impact our thoughts, feelings, and behaviors, and it can lead to high blood pressure, heart disease, diabetes, and obesity if left unchecked.
In fact, research has shown that there is an increase in the occurrence of heart attacks and heart-related deaths during the festive season, which may be due to stress, heavy alcohol consumption, a fatty diet, or all three. Therefore, it is of utmost importance that holiday stress is dealt with — pronto.
With all the cooking, decorating, visiting, and gift giving, the holidays can seem more like trying to meet a high-pressure deadline than a vacation. So, try these Christmas stress-busting strategies to ease the strain and help stress melt away.
1. Limit spending
There's still time for Christmas shopping but try and limit your spending to stop some of that stress in its tracks. That's right, whilst it is expected that you buy gifts, be realistic with your budget.  Your family and friends will still love you even if they didn't quite get what they expected.  Keep in mind what is important. Overspending can overshadow the true sentiment of Christmas. If your expense list exceeds your budget, keep in mind that your relationships with friends and family are more important than material objects.
2. Manage expectations
Everyone has an idea in their heads of the perfect holiday, but when reality falls short of the vision, stress can ensue. Try to manage expectations with these simple tips.
Be realistic – despite your grand plans, no event ever runs seamlessly, and this also rings true for holiday celebrations. Rather than accumulating stress along the way from any mishaps that might occur, view these miniature calamities as an opportunity to exercise flexibility and resilience.
Dinner being 30 minutes late, spilling food on your festive outfit, or having a lop-sided tree is not going to ruin your day. Instead, they'll create fond memories that you can reflect on in years to come.
3. Time out
Carrying the world on your shoulders and trying to achieve everything alone during the holidays can take its toll on your mind and body.
Enlist some help in accomplishing some of the tasks on your list and take some time out. Destressing can benefit you and the rest of your family. Focus on doing something that you find relaxing to recharge your batteries, such as reading a book, watching a Christmas movie, listening to music, or going for a massage.
4. Avoid overindulging
'Tis the season for indulgence, and whether it be a festive holiday party or a family dinner, we are surrounded by extravagant foods and alcoholic drinks.
5. Go for a walk
The antidote for holiday stress could be just as simple as taking a walk around the block. Research demonstrates that physical activity reorganizes the brain in such a way that it reduces its response to stress.
6. Have some fun
As you decorate the tree or bake festive cookies, forget all the items left on your to-do list and give yourself permission to have fun.
Laughter goes a long way in the fight against stress and could be just what the doctor ordered.
It also lightens your mood, stimulates your heart, lungs, and muscles, and also releases endorphins. Laughter also boosts circulation, helps muscles relax, and lessens the physical symptoms that are associated with stress.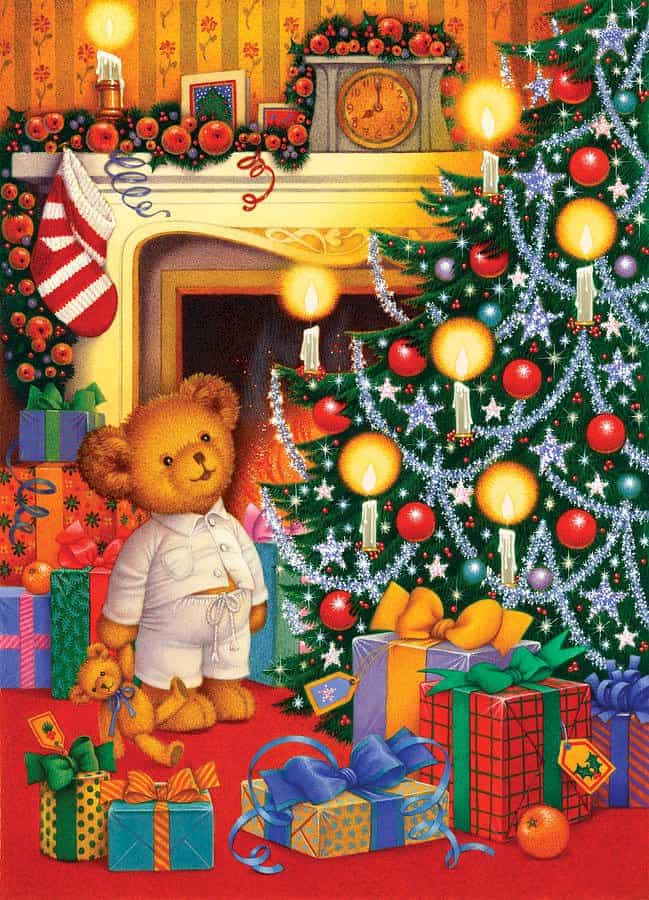 article adapted from source