Vehicle Technology
For many New Zealanders, cars are more than just a way to get from a to b, it's how they earn their living. Whether you're a travelling salesperson, delivery driver, tradie or in-home service provider; more and more of us are at work when we're on the road.
With recent technological advancements, it's easier than ever before to do your business from the driver's seat. But what features should you be looking out for in your next mobile office?
Accessory Power
In today's wireless era it's possible to manage almost your entire business through the cloud on your mobile or tablet. Whether you're taking bookings through the web, or sending invoices on the go, ensuring your technology always has the juice it needs to get the job done is critical. Be sure to check for USB ports, 12v sockets or even a wireless charging pad. Look for USB ports in centre console bins as well, these can be a great way to keep devices charging while out of sight if you're worried about theft.
Boot Organisation
When you're checking out your shortlisted vehicles at the dealership, be sure to focus some of your attention on the boot. Look for tie-down points, bag hooks, underfloor storage and hidden compartments. These could really help you stay organised and keep your samples, important documents or stock safe from damage. It could be a good idea to check out the manufacturer options list for cargo nets, boot trays and expanding storage caddies if you need additional storage and protection.
Tablet Holder
The mobile office of 2020 just isn't complete without a tablet so you can really feel like you're in control when you're on the go. Given the extra size and weight of your average tablet, it's important to ensure you get the right kind of tablet mount for your vehicle and your needs. Will you be sharing the tablet with a co-worker? A cup holder mount with a flexible arm may suit. Need to be able to keep it safe while on the move? Go for a suction cup mount with a solid cradle that holds your tablet on all four sides so nothing comes loose on bumpy roads.
Right now there are hundreds of hands-free kits and tablet holders on Trade Me.
Hands-Free – The Law
From 1 November 2009, it's illegal to use a handheld mobile while driving. That means no texting, talking, taking pics or checking your emails while you're behind the wheel.
This rule was amended, with effect from 11 December 2009, to allow a driver to use a mobile phone for any purpose, other than text message, video message, email, or similar communication while driving. The phone has to be secured in a mounting that is fixed to the vehicle and the driver is allowed to manipulate and look at the phone only infrequently and briefly.
You are allowed to make and receive a call if you are using a hands-free kit, or if your mobile is totally voice-activated.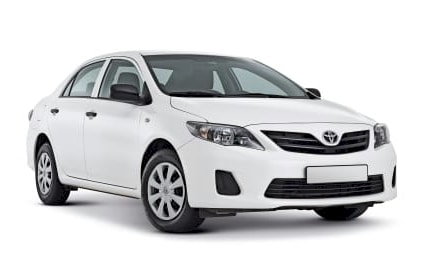 Upgrade the Vehicle?
If you need to upgrade your vehicle entirely but are short of cash apply online for one of our vehicle loans – can be done in less than 5 minutes.