Honeymoon & Wedding Loans: Where Will You Go?
A romantic, exciting honeymoon is the perfect way to kick off your new life of marital bliss. But, while your love may be endless, your pocketbook, sadly, is not. Fortunately, that doesn't need to stop you! For your special day and years ahead, a honeymoon & wedding loan from Loansmart could be the perfect way to get your marriage started with a bang!
Who wouldn't want a honeymoon in some far-flung, exotic locale? You may be sand swept as the waves kiss your feet, feel the green canopy of the rainforest surrounding you and your soul mate, or listen to the hum-drum over cobblestone streets of some historic cultural city. Even if you invested your savings in a beautiful wedding, you can still fund your dream honeymoon with a honeymoon & wedding loan from Loansmart!
What does a Loansmart wedding loan cover?
If you need help budgeting for your wedding or your honeymoon, Loansmart's wedding loan has you covered! Our wedding loans cover a wide range of wedding and honeymoon expenses, including:
Wedding venues, in New Zealand & abroad
Travel and accommodation costs for visiting family
The rings
Key venue reservations
The dress
Flowers
Cars, caterers, and other wedding day flourishes
Honeymoon flights, accommodations, and other bookings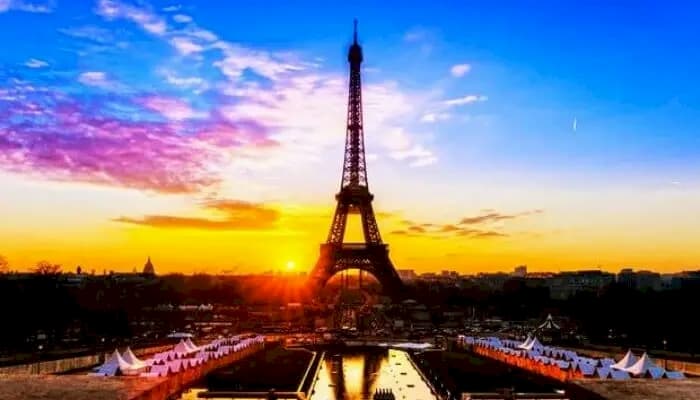 87 Amazing honeymoon destinations for you to dream about in 2020
Are you on the lookout for the best honeymoon destinations in 2020?
Check out our list of some of the best honeymoon locales in the world that will surely make for some magical memories. Do your research before you settle on a destination and be sure to plan your itinerary in detail so you'll have less to worry about once you're there. Experience a blissful escape in any of the best honeymoon spots in the world with the love of your life. Just to make things easier, we've also listed the currencies you should carry when traveling to each of these places.
Alleppey- India (INR)
Amalfi Coast- Italy (ITL)
Anchorage- Alaska (USD)
Aruba (AWG)
Bahamas (BSD)
Balearic Island- Spain (EUR)
Barcelona (EUR)
Belize (BZD)
Bermuda (BMD)
Bora Bora (CFP)
Brussels (EUR)
Budapest- Hungary (HUF)
Buenos Aires (ARS)
Byron Bay- Australia (AUD)
California (CAD)
Cancun (Peso)
Cape Winelands- South Africa (ZAR)
Cebu- Philippines (PHP)
Cook Islands (NZD)
Copenhagen- Denmark (DKK)
Costa Rica (CRC)
Cradle Mountain- Australia (AUD)
Crete- Greece (EUR)
Croatia (HKR)
El Nido- Philippines (PHP)
Fiji Islands (FJD)
Florence- Italy (ITL)
Galapagos Islands (USD)
Goa (INR)
Gold Coast- Australia (AUD)
Havelock Island- Andaman And Nicobar (INR)
Hawaii (USD)
Inle Lake- Myanmar (MMK)
Ireland (EUR)
Istanbul- Turkey (TRY)
Jamaica (JMD)
Kenya (KES)
Koh Lanta- Thailand (THB)
Koh Lipe – Thailand (THB)
Koh Rong- Cambodia (KHR)
Langkawi- Malaysia (MYR)
Laos (LAK)
Las Vegas (USD)
Lisbon- Portugal (EUR)
Lombok Island – Indonesia (IDR)
Maldives (MVR)
Marrakech- Morocco (MAD)
Mauritius (MUR)
Mendoza (Peso)
Mexico (MXN)
Miami (USD)
Monaco (EUR)
Montreal (CAD)
Munnar- Kerala (INR)
Mykonos- Greece (EUR)
New Zealand (NZD) – why not?
Nicaragua (NIO)
North Island- Seychelles (SCR)
Palawan- Philippines (PHP)
Paris – France (EUR)
Perhentian Islands- Malaysia (MYR)
Phu Quoc- Vietnam (VND)
Prague- Czech Republic (CZK)
Puerto Rico (USD)
Quebec (CAD)
Rio De Janeiro (BRL)
Rome (EUR)
Santorini- Greece (EUR)
Scotland (GBP)
Sharm El-Sheikh- Egypt (EGP)
Singapore (SGD)
Sri Lanka (LKR)
Lucia (XCD)
Sunshine Coast- Australia (AUD)
Switzerland (CHF)
The Namib Desert- Namibia (ZAR)
Tofo- Mozambique (MZN)
Trinidad (TTD)
Tunisia (TND)
Turks & Caicos Islands (USD)
Tuscany- Italy (ITL)
Ubud -Indonesia (IDR)
Vamizi Island- Mozambique (MZN)
Vancouver (CAD)
Venice- Italy (ITL)
Whitsunday- Australia (AUD)
Zimbabwe- Africa (ZWD)
A wedding loan that takes you places
If you're ready for a magical getaway to get your marriage off right but need some help with your budget to make it possible, trust the top source for wedding loans NZ wide! Apply for a wedding loan from Loansmart today!