Your Special Day and Years Ahead
After that magical day, the honeymoon is the perfect fuel to start your never-ending life of Love. Who does not want a Honeymoon where the sand is swept away from beneath you by the waves that kiss your feet, or one where you are surrounded by natures green canopy while you stand hand in hand with your soul mate!
If you want that magical trip but need help with the budget to make it happen, apply for a loan with us today.
In fact, why not finance the whole wedding package – typically our wedding loans can cover:
Wedding venues anywhere in the country or abroad
Bringing the family over from other parts of the world
The rings
Key venue reservations
The dress
Flowers
Cars, caterers and more…
Plus of course, a beautiful honeymoon experience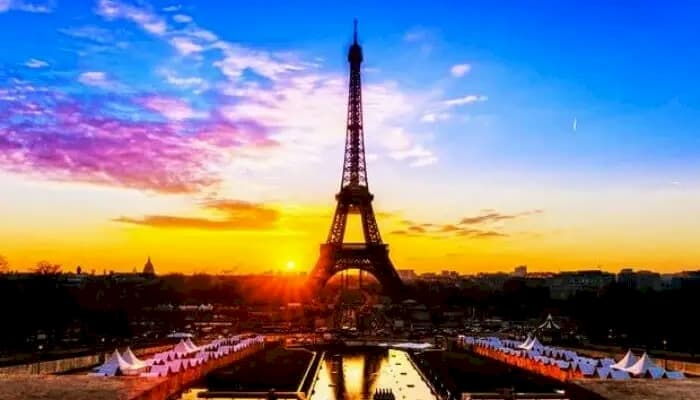 87 Best Honeymoon Destinations In The World In 2020
Looking for the best honeymoon destinations 2020?
Here is a list (not necessarily in alphabetical order) of some of the best honeymoon destinations in the world that will surely make you capture the best memories. Take a look before you plan your romantic escapade and jot down your itinerary to experience a blissful escape to these best honeymoon places in the world with your partner. Just to make things easier we have also listed out the currencies that you should carry when traveling to each of these places.
Singapore (SGD)
Maldives  (MVR)
North Island- Seychelles (SCR)
Mauritius (MUR)
Sri Lanka (LKR)
Paris – France (EUR)
Koh Lipe – Thailand (THB)
Koh Lanta- Thailand (THB)
Lombok Island – Indonesia (IDR)
Ubud -Indonesia (IDR)
Goa (INR)
Cape Winelands- South Africa (ZAR)
 Havelock Island- Andaman And Nicobar (INR)
Perhentian Islands- Malaysia (MYR)
Langkawi- Malaysia (MYR)
 Koh Rong- Cambodia (KHR)
Cradle Mountain- Australia (AUD)
Gold Coast- Australia (AUD)
Sunshine Coast- Australia (AUD)
Whitsunday- Australia (AUD)
Byron Bay- Australia (AUD)
 Santorini- Greece (EUR)
Mykonos- Greece (EUR)
Crete- Greece (EUR)
Amalfi Coast- Italy (ITL)
Florence- Italy (ITL)
Tuscany- Italy (ITL)
Munnar- Kerala (INR)
Switzerland (CHF)
Barcelona (EUR)
Bora Bora (CFP)
Bermuda (BMD)
Fiji Islands (FJD)
Belize (BZD)
Bahamas (BSD)
Mexico (MXN)
Vancouver (CAD)
El Nido- Philippines (PHP)
Las Vegas (USD)
Hawaii (USD)
Balearic Island- Spain (EUR)
Anchorage- Alaska (USD)
Marrakech- Morocco (MAD)
Prague- Czech Republic (CZK)
Istanbul- Turkey (TRY)
Copenhagen- Denmark (DKK)
Budapest- Hungary (HUF)
Lisbon- Portugal (EUR)
Tofo- Mozambique (MZN)
Scotland (GBP)
Miami (USD)
The Namib Desert- Namibia (ZAR)
Vamizi Island- Mozambique (MZN)
Sharm El-Sheikh- Egypt (EGP)
Laos (LAK)
Palawan- Philippines  (PHP)
Costa Rica  (CRC)
Phu Quoc- Vietnam (VND)
Cebu- Philippines  (PHP)
Inle Lake- Myanmar (MMK)
Quebec (CAD)
Montreal (CAD)
Puerto Rico (USD)
Buenos Aires (ARS)
Mendoza (Peso)
Rio De Janeiro (BRL)
Galapagos Islands (USD)
St. Lucia (XCD)
Nicaragua (NIO)
Aruba (AWG)
Jamaica (JMD)
Rome (EUR)
New Zealand (NZD) – why not?
Ireland (EUR)
Croatia (HKR)
Alleppey- India (INR)
Venice- Italy  (ITL)
Zimbabwe- Africa  (ZWD)
Monaco (EUR)
Brussels (EUR)
Trinidad (TTD)
California (CAD)
Kenya (KES)
Cook Islands (NZD)
Turks & Caicos Islands (USD)
Tunisia (TND)
Cancun (Peso)