Need to visit Relatives?
Or perhaps you just want to get away somewhere these holidays for a break and relax.  Whether it's just you, or you're taking the whole family, we can help.
Financing Christmas Travel
We finance hundreds of Kiwi holidays especially at this time of year – so get your Christmas Travel Holiday Loan now with our quick and easy 5-minute online application.
Apply today and be approved the next working day with funds also paid out that day! Our turnaround times are fast.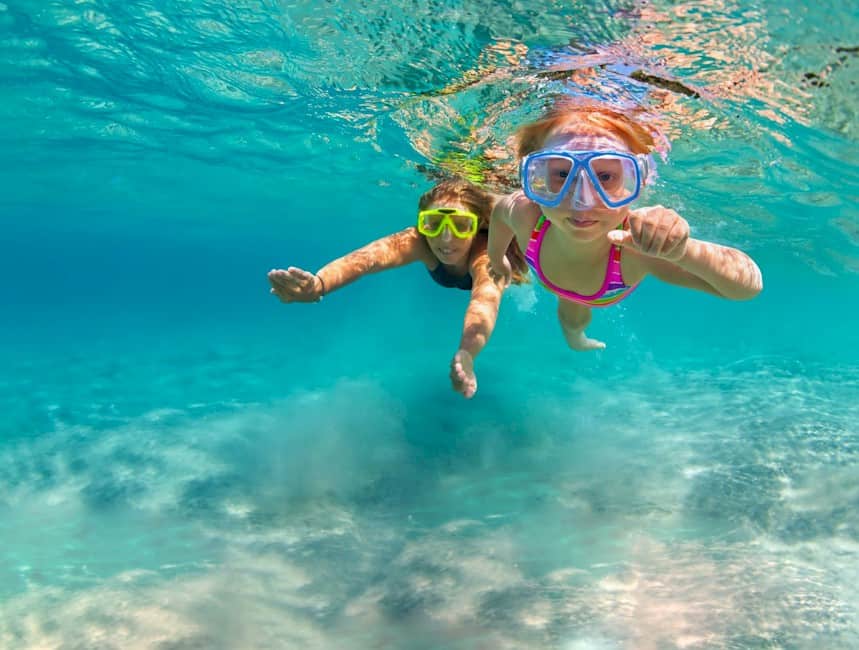 ---
Sourced Article below – tips for travelling with a toddler.
4 tips for travelling with a toddler
Travelling with a toddler involves a bit of planning, lest you become the pale-faced parent running around the airport asking people if they've seen a kid, about yea high, wearing a dinosaur jumper. From the trenches, Emma Castle shares her foolproof tips.
The first time I took my son away on my own was a travesty. By the time I arrived at Ballina Airport, I was a bruised, sweaty mess clinging to a caterwauling toddler. The only part of the trip that was not horrible was the two men seated either side of me. They kind-heartedly accepted the unholy hullabaloo and humoured me as my son tried to wriggle free for the entire 80-minute flight.
Rookie errors were made.
I did not pack toys. I did not pack snacks. I did not have children's shows downloaded to my phone and I did not book my son his own seat because he was still under two.
So, what do you do when it comes time to board a flight to London, or San Jose, or even Darwin? If a short flight can turn into the more terrifying sequel to Snakes on a Plane – Toddlers on a Plane – then how do you manage a long-haul flight with multiple stops?
Parents, heed my words. Follow this four-step plan and you will arrive at your destination serene and unflustered.
1. Pack drinks and snacks
Recent changes to aviation laws mean that you can bring a drink bottle through security if it's for your child, and most customs will allow packaged, processed food in and out of the country. Pack lots of small snacks that you can whip out of your bag. These have valuable distraction power.
Pro tip A lollipop can keep a toddler busy for a surprisingly long time (just don't buy anything blue or red).
2. Pack new toys and books
Old toys are good but new toys are better. There are companies that make travel activity kits if you're short on time (you can order them online before you go), but it's simple enough to come up with a toy stash that would delight your kid. Include things like a new book, some new Matchbox cars, little plastic dinosaurs or farm animals, stickers and a puzzle.
Pro tip Do not pack anything that can leak, get permanently stuck or makes a noise. Avoid textas because kids are bound to draw on the tray table the second you're not looking.
3. Take the iPad and kid-sized headphones
Think seat-back entertainment on a plane is a given? Think again. Some aircraft do not have this sanity-saving invention, leaving you to crane your neck into the aisle to try and watch some glitchy film, and your toddler to climb all over you with growing restlessness. I don't care what your rules are around screen time. What happens in the air stays in the air.
Pro tip Download as many episodes of Peppa Pig, PAW Patrol or In the Night Garden… as you need to get you through the night.
4. Take a pram or a stroller
If your regular pram packs down to a reasonable size, take it with you. Failing that, take a travel stroller. Some airlines allow you to take baby equipment (travel cots, strollers, etc) with you to the gate, so check the rules on your carrier. The longer you can keep your toddler strapped into a stroller or pram, the less time you will spend chasing them around in crowded places like train stations and airports.
Pro tip Prams with storage space underneath double as a luggage trolley for small items.
This article originally appeared in Holidays with Kids magazine.